The Torbay Museum is located in the basement of the Torbay Town Hall, across from the library. It has been open since 1988, and Ms. Jerri Pellegrinetti has been the curator since then.
The museum holds a vast range of artifacts, from wedding dresses to model ships, doing a wonderful job of preserving and displaying Torbay's little-known history. As well, the museum keeps the parish records from years past. This makes looking up your family history much easier, and the staff -- Ms. Pellegrinetti and the summer student -- is more than happy to assist you in any way.
If you haven't already, come stop by the museum, and take a look at the whole of Torbay's past.
Admittance is free, but donations are greatly appreciated. Hours, and other information, can be found at the museum's homepage: http://torbay.museum.tripod.com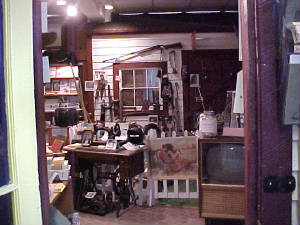 Looking through the door way of the museum, you can catch just a glipse of what lies beyond.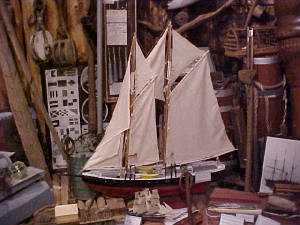 This ship is one of the more prominent artifacts featured in the museum.
An intriguing collection of tools from throughout Torbay's history.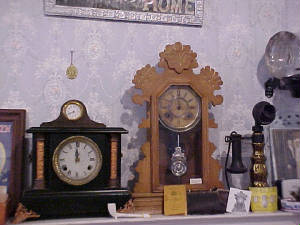 A literal 'Shelf of Time.'