This graphic was enhanced by our intern, resulting in the graphic on the right.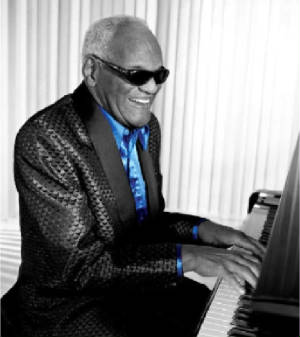 Using a technique called "selective colorization," our intern has focused on the vivid blue shirt.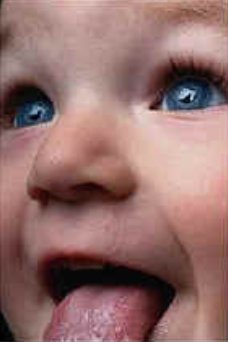 Another graphic before enhancement.
The end result after selective colorization is used to accentuate the baby's eyes and tongue.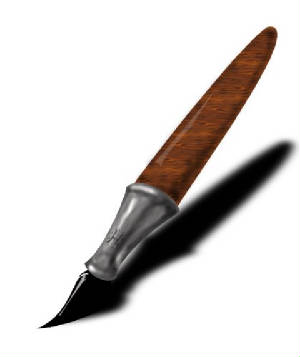 This paintbrush graphic was created entirely from scratch.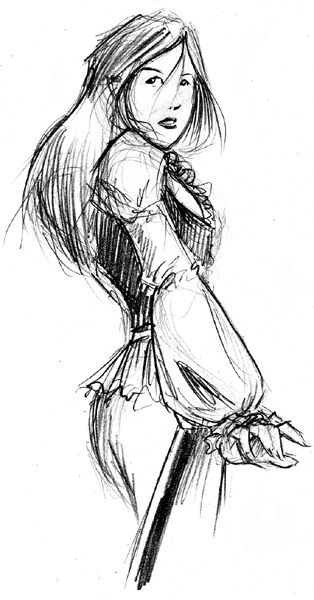 This black and white sketch was airbrushed, resulting in the image on the right.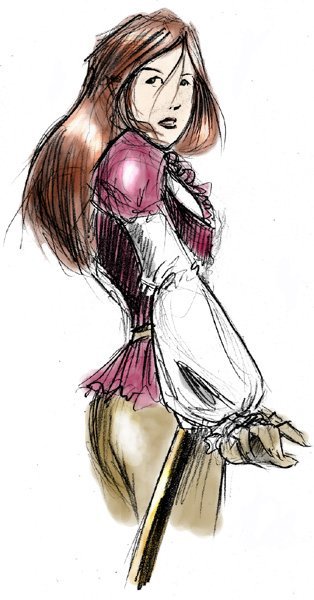 The black and white sketch after airbrushing.
If you are interested in taking advantage of this new serivce, please call the library at 437 - 6571, or click on the "feedback" button on the bottom of the page.